Salvador Dalí, An Early Surrealist Masterpiece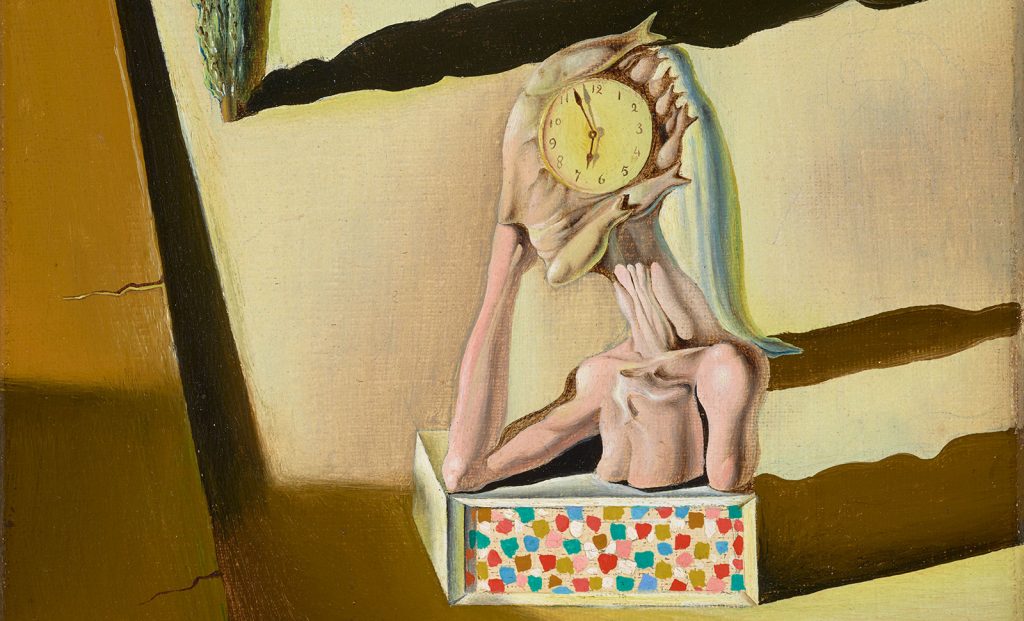 Image above: Salvador Dalí (Spanish, 1904-1989), L'homme poisson, 1930. Oil on canvas, 10.5 x 7.5 in. Meadows Museum, SMU, Dallas.Museum Purchase with funds from The Meadows Foundation; Holly and Doug Deason; Mrs. Eugene McDermott; Linda P. and William A. Custard; and Gwen and Richard Irwin, MM.2014.11. Photo by Brad Flowers. © Salvador Dalí, Fundació Gala-Salvador Dalí / Artists Rights Society (ARS), New York, 2016.
In 1930, Salvador Dalí (1904-1989) was quickly ascending the ranks of the Parisian artistic circles, and was at the beginning of what would prove to be a key decade of his career. Having recently found his surrealist voice, the artist was mastering the hyperrealist style for which he would become particularly well known in the following years. It was in this context that Dalí painted L'homme poisson, a work that shows both his tremendous imagination as well as his technical adroitness. Filled with numerous iconographical elements that the artist would continue to pursue in many of his finest works – the clock, a woman's shoe, the cypress tree, a desolate landscape – L'homme poisson is an early masterpiece within Dalí's oeuvre of surrealism.
Since its arrival at the Meadows, the painting has undergone thorough study, including research that led to the discovery and reinstatement of its original title. A new frame was obtained for the painting from the House of Heydenryk in New York, the framing company often frequented by Dalí from the 1940s until the 1960s. The painting was also sent to the Kimbell Art Museum in Fort Worth, where Director of Conservation, Claire Barry, performed extensive examinations that have uncovered new details about the evolution of the painting's composition.
L'homme poisson is the first painting by the artist to enter the collection of a Texas museum. This focused exhibition showcases the painting and illuminates the various facets of the work and the context in which it was created.
This exhibition has been organized by the Meadows Museum, and is funded by by a generous gift from The Meadows Foundation.