Permanent Collection Catalogs
Meadows Museum: A Handbook of the Collection
Edited by Mark A. Roglán
The guide features over 200 newly written object entries, 235 color illustrations, and references a total of more than 400 individual objects or series of works. Edited by the museum's director, Mark A. Roglán, the volume contains the contributions of 14 individual authors, many of them alumni of the museum's pre- or postdoctoral fellowship program who now serve in curatorial and academic positions in the U.S. and Europe, as well as current and former staff from the museum's curatorial and education departments.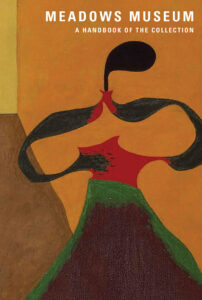 The beautifully designed From Rodin to Plensa: Modern Sculpture at the Meadows Museum has nearly 100 full-color images and over thirty historical black-and-white images. This one-of-a-kind catalogue brings together historical insight, new research, and artistic photographs to give readers all new access to the important works of modern sculpture at the Meadows Museum. The book's release was celebrated with a double-lecture event on March 22, 2018, during which the publication's author, Dr. Steven A. Nash, founding director of the Nasher Sculpture Center and former director of the Palm Springs Art Museum, and the noted American photographer Laura Wilson shared their experiences working on this unique collaboration.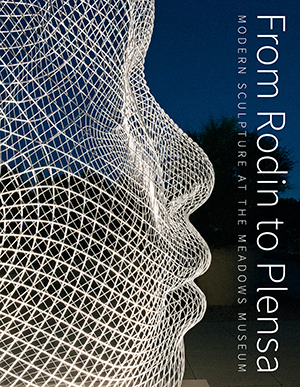 Great works of Spanish art in museums in the United States encompassing a wealth of treasures from the Middles Ages to the contemporary art scene in Spain are brought together for the first time in a comprehensive volume with essays by the institutions' own curators and world-renowned specialists in Spanish art. Edited and with an essay by Meadows Museum director Mark Roglán, and including essays by current Meadows/Mellon/Prado postdoctoral fellow Amanda Dotseth, former Meadows/Mellon/Prado postdoctoral fellow Iraida Rodríguez-Negrón, and former Meadows/Kress/Prado pre-doctoral fellow Rebecca Quinn Teresi.