Zurbarán: Jacob and His Twelve Sons, Paintings from Auckland Castle
September 17, 2017 – January 7, 2018
"Then Jacob called for his sons and said: 'Gather around so I can tell you what will happen to you in days to come. Assemble and listen, sons of Jacob; listen to your father Israel' (Genesis 49)."
These words are the final instructions given by Jacob, patriarch of the Israelites, to each of his sons, the founders of the Twelve Tribes of Israel, before his death. Following these prophetic words, Jacob narrates the different attributes he sees in each of them and gives direction for what each one should do in the future. This biblical text inspired Francisco de Zurbarán (1598-1664) to create one of his most important and monumental series, a total of thirteen canvases, with all but one in the collection of a single owner. These life-size figures were created during the 1640s, coinciding with Zurbarán's artistic maturity and during the time when his workshop was producing works destined for the Spanish territories in the Americas, for which the wealthy city of Seville was the main gateway into Europe. In fact, the Jacob series is clearly related to the New World, since at least two copies reside in the cities of Puebla (Mexico) and Lima (Peru). The connections between Jacob being given the promised land by God and the theory that America was where the Lost Tribes of Israel had been found are arguments that scholars continue to discuss in order to understand the realization of a series such as this, which remains a rare subject in Christian iconography.
If the series itself is extraordinary because of its quality and rarity, its provenance is also of great interest. Although it is believed that these works were destined for the Americas, there is evidence that they were in England in the early eighteenth century. They have been housed at Auckland Castle since 1756, the year they were purchased at auction in London by Richard Trevor, the fifty-fourth Bishop of Durham. Trevor ran out of funds before being able to purchase Benjamin, so he had a copy made by British artist Arthur Pond (1705-1798) in order to have the entire group represented at his residence. The original Benjamin has remained in a private collection ever since, but it will join its "brothers" in a historic reunion for this exhibition.
This exhibition marks the first time these precious holdings will be presented in America, and only the second time in history that they leave Auckland Castle, a unique opportunity to admire a rare assemblage of Zurbarán's oeuvre. A major study of the series is being undertaken that will include a meticulous technical analysis of all the paintings as well as the publication of a catalogue with essays by a number of specialists. After its presentation at the Meadows Museum the works will be featured at The Frick Collection in New York, the only other venue for this exhibition.
This exhibition has been co-organized by the Meadows Museum, SMU; The Frick Collection; and Auckland Castle; in association with the Kimbell Art Museum. A generous gift from The Meadows Foundation has helped make this exhibition and technical study possible. The exhibition catalogue has been underwritten by the Centro de Estudios Europa Hispánica and the Center for Spain in America.
The wallpaper featured in this exhibition has been graciously sponsored by Zoffany Wallpapers and Culp Associates.
Promotional support provided by The Dallas Morning News and the Dallas Tourism Public Improvement District.
Long-form video presenting the Meadows Museum exhibition Zurbarán: Jacob and His Twelve Sons, Paintings from Auckland Castle
Click on an image in the slideshow below to see captions.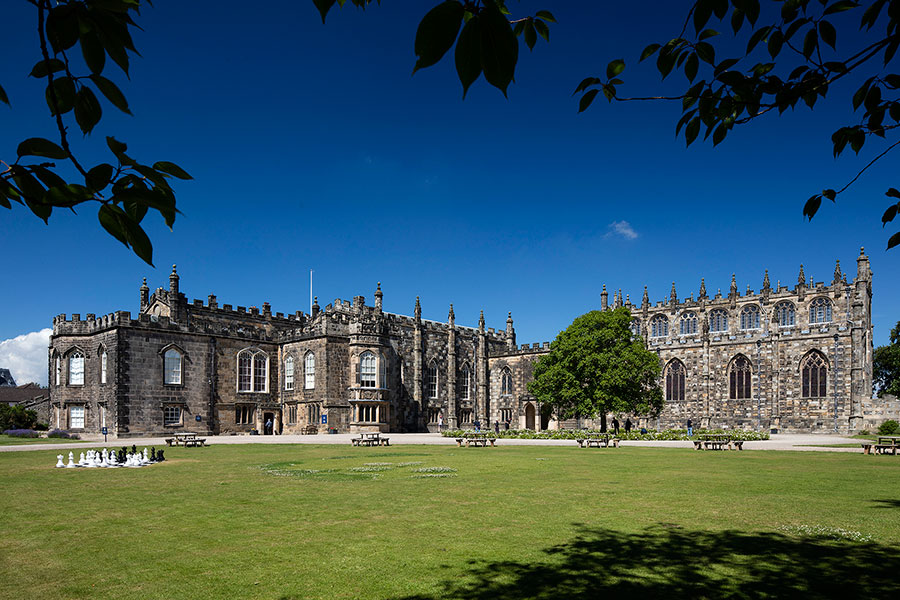 Auckland Castle Exterior, Graeme Peacock courtesy of Auckland Castle, Photo by Colin Davison. © Auckland Castle Trust/ Zurbarán Trust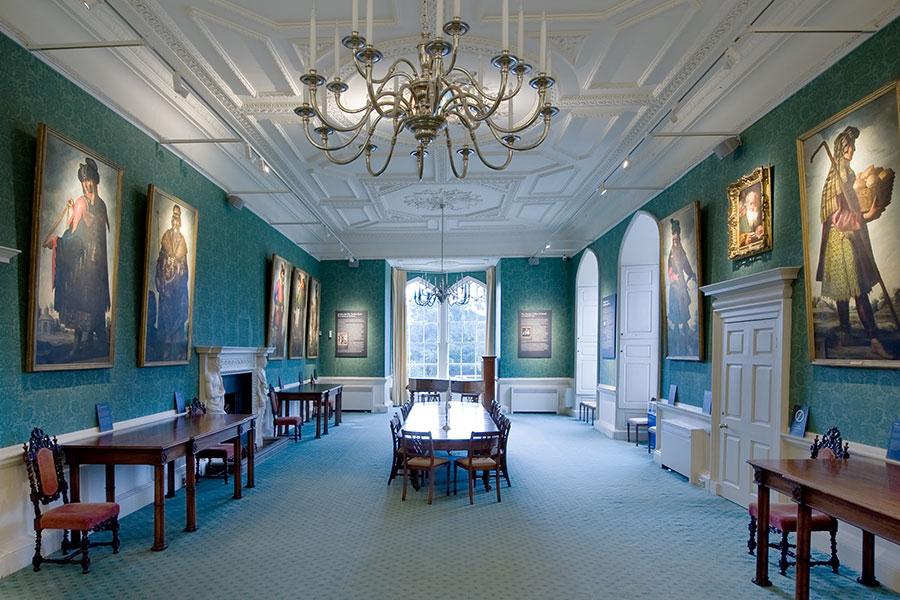 The Zurbaran paintings and other works hanging in Auckland Castle's Long Dining Room. Photo by Colin Davison. © Auckland Castle Trust/ Zurbarán Trust
Zurbarán: "Jacob and His Twelve Sons," Art at the Center of Civic Engagement. Jonathan Ruffer, chairman of Auckland Castle Trust, Eleven Arches, and Ruffer, LLP, presents the plans for the restoration of the former home of the Prince Bishops and the development of a collection of Spanish art as the central project for the revitalization of County Durham in Northern England.
Long-form video presenting the Meadows Museum exhibition Zurbarán: Jacob and His Twelve Sons, Paintings from Auckland Castle.
Zubaran :30 spot from Meadows Museum on Vimeo.
October 25, 2017 – Contigo en la Communidad – interview with Mark Roglan on exhibition Zurbarán: Jacob and His Twelve Sons, Paintings from Auckland Castle.
Dobrzynski, J. (2017, September 25). 'Zurbarán: Jacob and His Twelve Sons, Paintings From Auckland Castle' Review: A Rare Visit From a Family of Kings. Wall Street Journal. (subscriber access only)
Neuendorf, H. (2017, September 20).  A Hip, New Old Master? Why Americans Should Get Excited About 17th-Century Painter Francisco de Zurbarán. Artnet News.
García, A. (2017, September 16). Dallas exhibe los 'zurbarán' que apresaron los piratas. El País.
Ansorena, J. (2017, September 16). Zurbarán, un símbolo de tolerancia en la América de Trump. Diario ABC.
Blanco, E. (2017, September 15). Zurbarán llena de "exotismo y color" el Meadows Museum de Dallas con su primera serie completa en Estados Unidos. EuropaPress.
Rodríguez, C. (2017, April 8). Los "Zurbarán" ingleses visitan América por primera vez. El Mundo.
Pulido, N. (2016, October 8). Mark A. Roglán: «Nuestro objetivo es que se estudie cada vez más el arte español en todo el mundo». Diario ABC.
Stapley-Brown, V. (2016, September 1). Bishop's Zurbaráns head to Dallas and New York. The Art Newspaper.
(2016, August 12). Art news daily: Auckland Castle's Zurbarán paintings to tour USA. Apollo Magazine.
(2016, August 1). Bishop Auckland's Zurbaran paintings going on US tour. BBC News.
Brown, M. (2016, July 31). Zurbarán masterpieces to leave UK for US for the first time. The Guardian.
Pogrebin, R. (2016, July 28). Inside Art: Zurbarán Masterpieces. The New York Times.