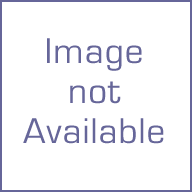 This image is restricted, permission must be requested for reproduction. Downloading for commercial use is prohibited. If you wish to obtain rights to reproduce this image please see our Rights and Reproductions page.
Saint Sebastian
c. 1506
Oil on panel
69 3/8 x 32 7/8 in. (176.2 x 83.5 cm)
Century: 16th Century
Credit Line: Meadows Museum, SMU, Dallas. Algur H. Meadows Collection, MM.76.02
Accession Number: MM.76.02
More Information
Visual Description
This vertical painting, approximately 6 feet tall by 3 feet wide, depicts a full-length figure of a man (Saint Sebastian). His head is crowned with a delicate golden halo and tilts back slightly as he looks upward to the sky. The expression on his youthful face is serene. His light brown hair falls behind his shoulders.
Saint Sebastian stands barefoot against a large tree on dark vegetation and ground strewn with rocks. His weight is on the right leg as he bends slightly to his right. His right arm is tethered to the tree and hangs loosely at his side, while his left arm is pulled back, out of sight, behind the tree. He is clad only in a red loin cloth patterned with lines of gold thread and tied loosely in the front of his body. His torso is pierced with three arrows: one in his right shoulder, a second under his left arm, and the third in his lower left side, adjacent to his navel. Thin lines of blood drip down his body from each of the piercings.
Dark, thick tree trunks fill the left side of the composition behind Saint Sebastian. Beyond the trees toward the distance on our right, a meadow-like expanse fills the space in shades of gold and brown and leads to a distant city that is painted in faint grays and whites. A pale sky with scattered white clouds rises above the landscape. The paint surface is smooth, with the artist's brush strokes nearly invisible.
Submit comments about this object
Also found in…
first
previous
next
last
record 1 of 1
,
"Quick Search has Yanez"
05/27/2022
Bookmark: https://meadowsmuseumdallas.org/collections/pages/objects-1/info/496