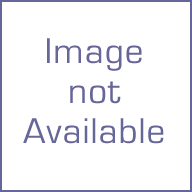 This image is restricted, permission must be requested for reproduction. Downloading for commercial use is prohibited. If you wish to obtain rights to reproduce this image please see our Rights and Reproductions page.
Portrait of Richard Worsam Meade
1815
Oil on canvas
77 3/8 x 50 3/8 in. (196.6 x 127.8 cm)
Century: 19th Century
Credit Line: Meadows Museum, SMU, Dallas. Museum purchase with funds generously provided by Linda P. and William A. Custard; Jack and Gloria Hammack; Richard and Gwen Irwin; Natalie H. and George T. Lee, Jr.; Mildred M. Oppenheimer; and Catherine B. Taylor. Additional support for this acquisition has been provided by Caylus Anticuario S.A. (Madrid), MM.2011.01
Accession Number: MM.2011.01
More Information
Visual Description
In this vertical painting, a little over 6 feet tall by 4 feet wide, a man (Richard Worsam Meade) sits at his writing desk, and turns slightly to his right to look directly at the viewer. He is seated in the corner of a room; behind him is a dark gray wall that leads to the right wall and a paned window under which the desk is positioned. The window shutters fold open to show a pale blue sky with clouds.
Meade's face is mature but smooth and unwrinkled. He has brown eyes and a small mouth, and there is a flush to his checks and prominent nose. His brown hair is cut short and extends into long, groomed sideburns. He wears a dark blue velvet coat with brass buttons over a white waistcoat and cravat. Meade sits with his right leg crossed over his left knee, displaying gold knee breeches, silvery-white silk stockings, and fitted black leather shoes. His right arm lies across the back of the chair as he grips the top corner to turn and face the viewer. His left arm rests on two books that are stacked on the writing desk: a Tratado de Comercio (Commercial Trade Agreement) and the Ordenes de Bilbao (Orders of Bilbao). In his left hand he holds an orange-patterned cloth that is draped over an unseen object. Business papers on the desk bear the image of the Pillars of Hercules, part of Spanish royal heraldry. Behind the books and papers, there is a silver tray with inkwells and quills.
An oriental style rug covers the floor in vibrant colors—reds, blues, greens, and golds—which are repeated throughout the work. At the bottom left of the painting, the rug is rumpled into large folds. On the rug behind Meade are books on the histories of Spain and America.
Gallery Label
Vicente López y Portaña painted the

Portrait of Richard Worsam Meade

in 1815, the year that López was appointed

primer pintor de cámara

(first chamber painter) to Ferdinand VII (r. 1808; 1813–1833), and two years before being appointed director of the Real Academia de Bellas Artes de San Fernando in Madrid. López's mastery of detail is plainly evident in this portrait with its attention to the intricately woven rug, the precisely replicated writing desk with its Egyptian motifs, and through the articulation of the complex folds and textures of the sitter's clothing. Together with its restraint of texture—altogether different from Francisco de Goya's impastoed surfaces—the emphasis on draftsmanship and details displayed in this portrait speak to the Neoclassical influence on López's work. With the reinstatement of Ferdinand VII as King of Spain in 1814 came a new prototype that López employed for portraits of figures at the court of Madrid. Attributes included in these new compositions provided insight to the sitter's profession. Sitting at his desk, Richard Worsam Meade appears to have been interrupted at work by the viewer, whom he now turns to face. His twisting pose adds a sense of dynamism to an otherwise stable composition. A distinguished American businessman and US Naval agent and consul in Santo Domingo and Cádiz, Richard Worsam Meade is probably best known through his son, George Gordon Meade, the Union general who won the Battle of Gettysburg in the United States Civil War.
Submit comments about this object
Also found in…
12/01/2021
Bookmark: https://meadowsmuseumdallas.org/collections/pages/objects-1/info/1192