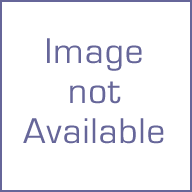 This image is restricted, permission must be requested for reproduction. Downloading for commercial use is prohibited. If you wish to obtain rights to reproduce this image please see our Rights and Reproductions page.
Saint Jerome
1666
Oil on canvas
49 x 40 1/4 in. (124.5 x 102.2 cm)
Century: 17th Century
Credit Line: Meadows Museum, SMU, Dallas. Museum 9urchase, Meadows Museum Acquisition Fund, MM.86.01
Accession Number: MM.86.01
More Information
Provenance
Altamira collection. 2nd Duke of Sutherland, Stafford house, St. James's, London, [before 1838]; by descent to the 4th Duke of Sutherland [until 1913]. Nicholson [?]. Sir Frederick Cook [1913]; by descent to Sir Herbert Cook [1920]; by descent to Sir Francis Ferdinand Cook [1939]; by descent to The Trustees of the Doughty House Trust. (Didier Aaron Gallery, New York); Meadows Museum, Southern Methodist University, Dallas [1986].
Submit comments about this object
Also found in…
first
previous
next
last
record 1 of 1
,
"Related to "Juan Martín Cabezalero""
01/15/2022
Bookmark: https://meadowsmuseumdallas.org/collections/pages/objects-1/info/517