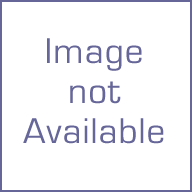 This image is restricted, permission must be requested for reproduction. Downloading for commercial use is prohibited. If you wish to obtain rights to reproduce this image please see our Rights and Reproductions page.
Modern Muse (Meditation with Arms, Eve in Despair)
c. 1900–6
white marble
68 x 30 x 34 in. (172.7 x 76.2 x 86.4 cm)
Century: 20th Century
Credit Line: Meadows Museum, SMU, Dallas. Elizabeth Meadows Sculpture Collection, MM.69.06
Accession Number: MM.69.06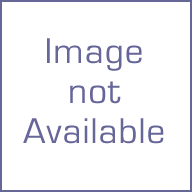 More Information
Provenance
Commissioned from the artist in September 1906 by Samuel P. Colt [1852-1921], Bristol, Rhode Island; completed and delivered to Colt by Rodin in 1915; in collection of Samuel P. Colt from 1915 to 1921; purchased by René Gimpel [1881-1945] and Alfredo Sidès [1882-1952] at the Samuel P. Colt estate sale, (American Art Galleries, New York, 16 January 1923, lot no. 91, under the title Eve in Despair); co-owned continuously by Gimpel and Sidès, France, through November 1934; Sidès's share of the sculpture purchased by Gimpel (20 November 1934 to 28 February 1935) and Gimpel is thereafter sole owner; exhibited for sale at Gimpel's gallery, Place Vendôme, Paris; lent to exhibition Les Maîtres de l'art indépendant, Petit Palais, Paris, 1937 (no. 9, Méditation, as owned by René Gimpel); a new co-ownership between Gimpel and Sidès established during or after 1937; sculpture retrieved from the Direction des Beaux Arts de la Préfecture de la Seine by Alfredo Sidès and Ernest Richard Gimpel, eldest son of René Gimpel, sometime between 14 October 1944 and 14 July 1945; offered for sale to the Musée Rodin, Paris, in late 1947/early 1948 by Alfredo Sidès, but not purchased; in collection of Ida Carasso (sister and légataire universelle of Sidès) from 1952 to 1958, Paris; purchased from Ida Carasso and Serge Lemonnier (nephew of Gimpel and mandataire [authorized representative] of René Gimpel's estate) by (Wildenstein & Co., New York), 1958; purchased by The Meadows Foundation, Dallas, 1969; donated to Meadows Museum, Dallas, 1969.
Submit comments about this object
Also found in…
first
previous
next
last
record 1 of 1
,
"Related to "Auguste Rodin""
01/15/2022
Bookmark: https://meadowsmuseumdallas.org/collections/pages/objects-1/info/702