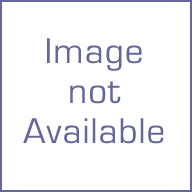 This image is restricted, permission must be requested for reproduction. Downloading for commercial use is prohibited. If you wish to obtain rights to reproduce this image please see our Rights and Reproductions page.
Cluster of Cypresses, Arbor IV
1908
Oil on canvas
46 3/4 x 55 1/4 in. (118.7 x 140.3 cm)
Century: 20th Century
Credit Line: Meadows Museum, SMU, Dallas. Museum purchase with funds from The Meadows Foundation, MM.2020.01
Accession Number: MM.2020.01
More Information
Visual Description
This work is an enveloping, roughly 4-feet by 4-feet autumnal scene that looks into a garden full of flowers and trees. The painting situates the viewer in front of a paved path lined with warm-toned flowers all leading to a cluster of cypress trees. Each yellow, pink, white, or orange flower and fallen leaf are depicted in detail, giving the scene an almost photographic realism at first glance. The cypress trees are a rich green and form a circle with an arch through the middle of the trees, where the path leads on and continues into the background. The path also circles the circle of trees and extends in various directions, like the spokes on a wheel, each also lined with flora. Behind the emerald archway is a wall of tall, autumnal trees, covered in leaves of warm red and orange, which adorn the entire upper third of the canvas with white light shining through the branches.
Submit comments about this object
Also found in…
first
previous
next
last
record 1 of 1
,
"Objects is "Cluster of Cypresses, Arbor IV""
01/23/2022
Bookmark: https://meadowsmuseumdallas.org/collections/pages/objects-1/info/4006