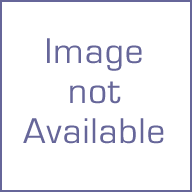 This image is restricted, permission must be requested for reproduction. Downloading for commercial use is prohibited. If you wish to obtain rights to reproduce this image please see our Rights and Reproductions page.
Saint Rufina
c. 1665
Oil on canvas
36 3/4 x 26 1/8 in. (93.3 x 66.4 cm)
Century: 17th Century
Credit Line: Meadows Museum, SMU, Dallas. Algur H. Meadows Collection, MM.72.05
Accession Number: MM.72.05
More Information
Provenance
José Domingo Irureta Goyena e Iñigo Ruiz de Ansoategui (1830-1921), Seville and Paris, by or before January 1874; Purchased by Baron Gustave de Rothschild (1829-1911) on 27 January 1874; By bequest to his granddaughter, Baronne Antoinette Léonino (1894-1990); Confiscated by the Dienststelle Westen [Western Agency of the ERR] from Bedel & Cie., Paris, October 1942; Transferred together with Saint Justa to Schloss Kogl, Austria; Recovered by Allied troops from Altaussee, Austria, and transferred to the Allied Munich Central Collecting Point; Repatriated to France on the sixth convoy from the Allied Munich Central Collecting Point, 18 April 1946; Restituted to Baronne Léonino by or before December 1947. Paris art market, 1967; Purchased c. 1967 through (Galerie Heim, Paris) by (H. Shickman Gallery, New York); Purchased September 1972 by the Meadows Foundation, Dallas, Texas; donated to Meadows Museum, Southern Methodist University, Dallas, 1972
Submit comments about this object
Also found in…
first
previous
next
last
record 1 of 1
,
"Quick Search has Rufina"
05/27/2022
Bookmark: https://meadowsmuseumdallas.org/collections/pages/objects-1/info/523