Program Calendar
Any person needing a disability-related accommodation in order to participate in a museum program should contact the Education Coordinator (museumaccess@smu.edu) at least one week prior to the program to arrange for the accommodation. For more information and to view a list of accommodations, please visit our accessibility page.
PLEASE NOTE: Many different organizations use our public spaces for their programs; this calendar lists only museum programming. If the event you seek is not listed here, please visit the web site of the sponsoring organization for more information.

Luis Martín Lecture Series in the Humanities | Feasting and Fasting in Early Modern Spain
April 1 2022 @ 11:00 am

-

April 29 2022 @ 12:00 pm

CDT

Free to Paid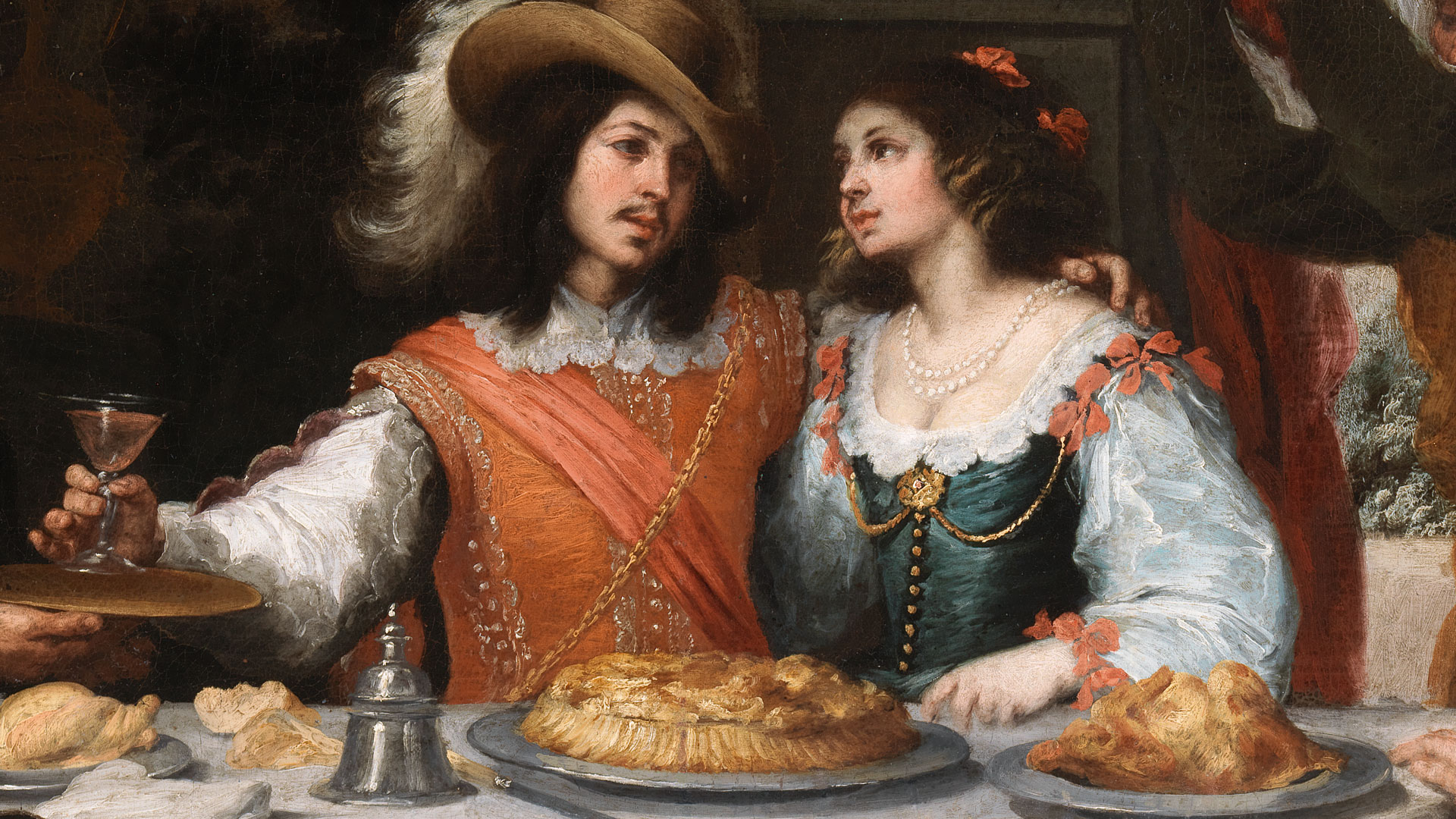 Jodi Campbell, professor, Department of History, Texas Christian University
Tripe and sweetbread, ginger and cinnamon, and figs and pomegranates. Just as early modern Spaniards selected their clothing to project a particular image, so too did they dress their tables with carefully chosen ingredients and elaborate preparations. In the sixteenth and seventeenth centuries, food was far more than just sustenance: Spaniards used it to cure disease, solidify connections in the community, perform religious identity, and enhance their social status. Different foods were suited to particular people and situations: radishes and cheese were good foods for students, and if one suffered from melancholy, cooked vegetables were a good cure. What one ate was also a moral choice, as a preference for fish was a sign of virtue, while too much indulgence in flesh and wine—as Murillo's Prodigal Son seems to embrace at his feast—was a sign of wastefulness and gluttony. In exploring the kinds of foods early modern Spaniards ate, this series of lectures will illuminate how food was used for more than nourishment: to compete for social status, as a crucial expression of religious identity, and as a means to solidify connections between individuals and groups.
This program is made possible by gifts from the Fannie and Stephen Kahn Charitable Foundation and the Eugene McDermott Foundation.
This lecture series is presented in person and virtually.
Related Events