Program Calendar
Any person needing a disability-related accommodation in order to participate in a museum program should contact the Education Coordinator (museumaccess@smu.edu) at least one week prior to the program to arrange for the accommodation. For more information and to view a list of accommodations, please visit our accessibility page.
PLEASE NOTE: Many different organizations use our public spaces for their programs; this calendar lists only museum programming. If the event you seek is not listed here, please visit the web site of the sponsoring organization for more information.

Family Day: Let's Sculpt!
April 3 2022 @ 1:00 pm

-

4:00 pm

CDT

Free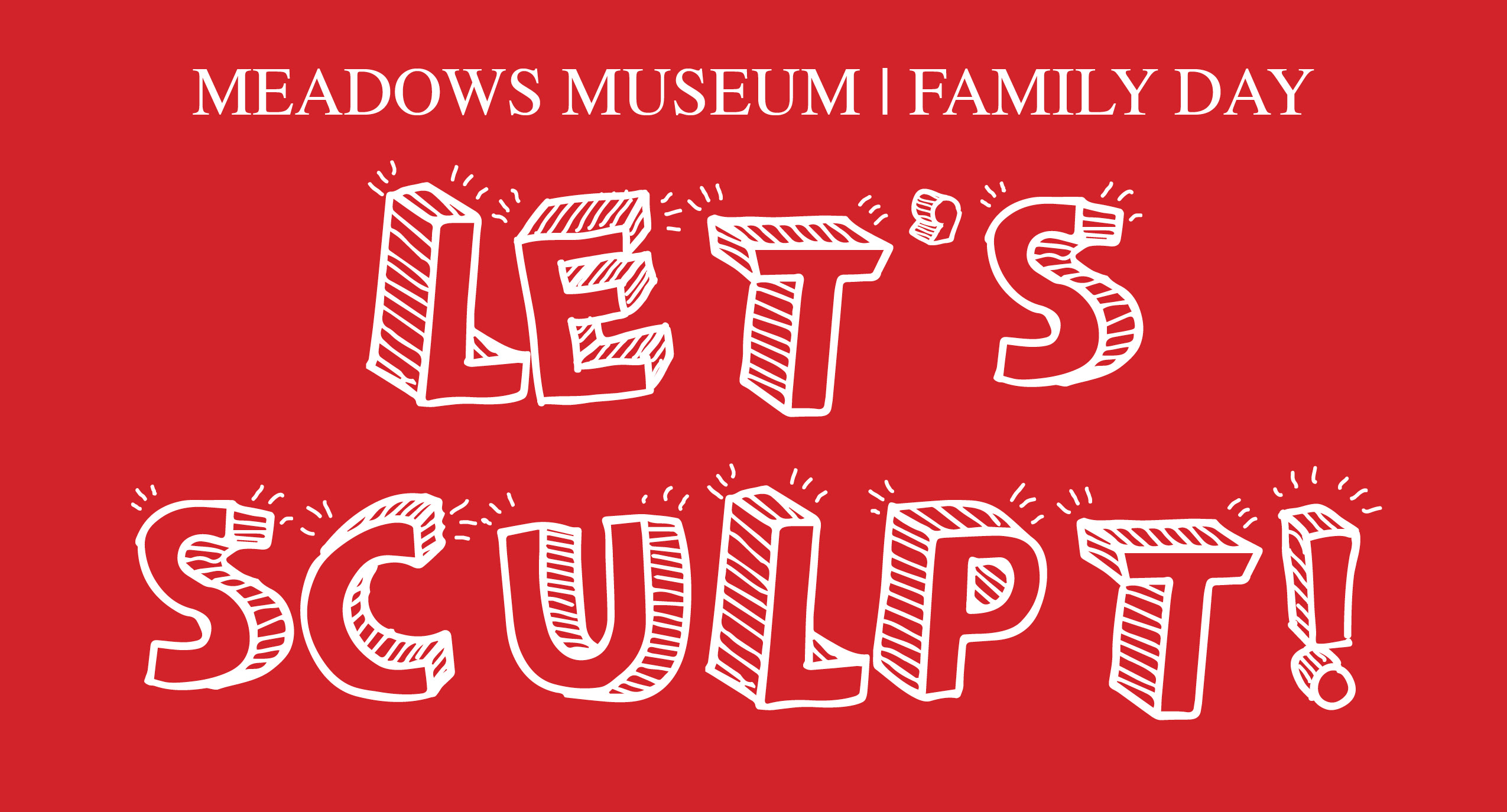 Chisel and carve, mold and model, cut and glue. Bring your family to the Meadows Museum to explore the many ways of creating sculpture. Multisensory activities will be happening throughout the museum and healthy snacks will be close at hand. Strollers welcome. Changing tables will be available and Spanish-speaking volunteers will be present.
Perfect Pets | 1-4
Use Model Magic clay, scented markers, and accessories to mold and shape your perfect pet.
Carved Creations | 1-4
Using tools, carve soap into the creation of your dreams.
SMU Music Therapy | 1-4
Drum, sing, and explore sound with students from the SMU Student Association of Music Therapy.
Scavenger Hunt | 1-4
Enjoy a self-guided journey through the museum.
Chalk Casting | 1:15, 2:15, & 3:15
Timed tickets required and available on a first come, first served basis at the front desk. Recommended for ages 7 and up. Make a mold of your fingers and cast them with colored plaster to make your own sidewalk chalk.
Spanish in Motion | 1:30, 2:30, & 3:30
Join Culture Kids and learn a little Spanish by engaging the senses of sight, smell, and sound.
Bilingual Yoga with IllumineWay Kids | 1:30 & 2:30
Get your body moving with IllumineWay Kids, an organization that promotes resilience and emotional well-being in children.
Story Time | 2:00 (English) & 3:00 (español)
Join Meadows Museum Intern Fernanda Campos for the sweet story of a girl who decides to make "the most magnificent thing."
Drawing from the Masters | 1:15, 2:00, & 2:45
Join artist and elementary art teacher Ian O'Brien to explore a variety of drawing techniques.
Community & Conversation | 2:15 & 3:15
Join SMU students to explore the work of contemporary Spanish artist Ignasi Aballí through a hands-on activity.
Related Events